26.02.2014
The Minister of Science received New Zealand authorities
The head of the Ministry of Science, Lino Barañao, met with the Ambassador of New Zealand in Argentina, Hayden Montgomery, with the objective of promoting joint actions in science, technology and productive innovation.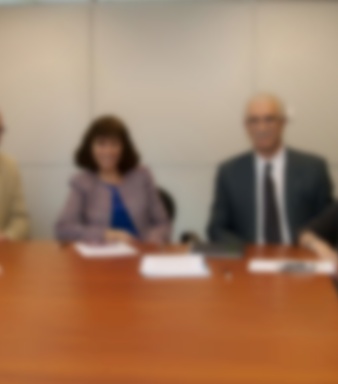 The Minister of Science received New Zealand authorities.
The Minister of Science, Technology and Productive Innovation, Mr. Lino Barañao received today in his office the ambassador of such country in Argentina, Hayden Montgomery. The political adviser of the embassy, Alfonso Torres Mayorga and the national director of International Relations at the ministry of Science, Águeda Menvielle also participated in the event.
The meeting aimed to promote bilateral relations. In that sense, Barañao said: "We are eager to generate a close and effective bond with New Zealand" and he added "I think we can identify common problems in which we can work together".
Officials also expressed their intention to focus the work not only in scientific areas but also in productive innovation. Among potential areas for future work issues related to agricultural production, food and articulation with universities were identified.
It is noteworthy that our country signed a Memorandum of Understanding on Scientific and Technological Cooperation with New Zealand in October 1998.