29.04.2014
The Commission for Scientific Research will implement evaluation processes and organizational improvement
The technological scientific agency of the province of Buenos Aires, joined the Institutional Assessment Programme for the continuous improvement of its performance.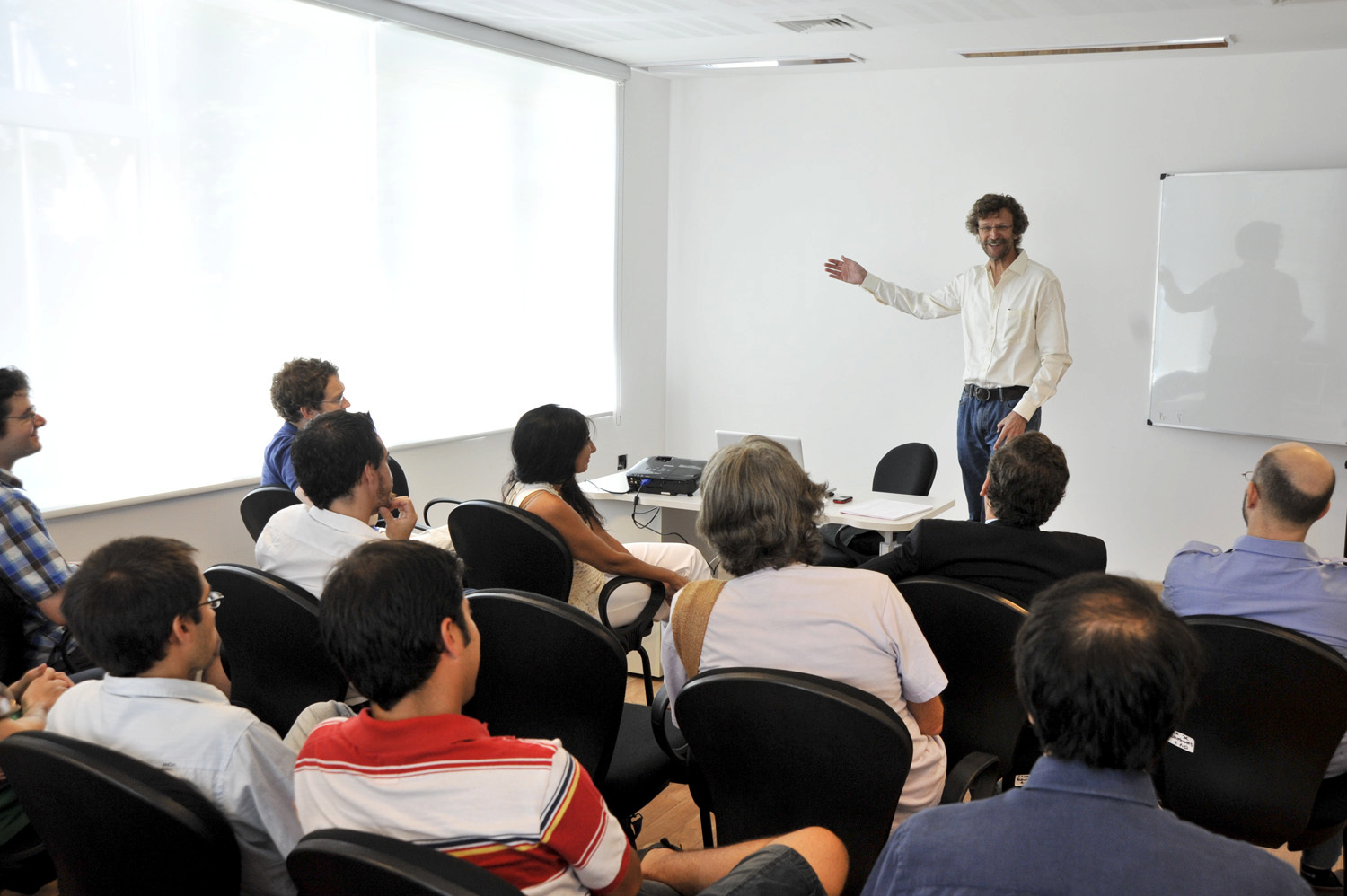 (from left to right) The Under Secretary for Science and Technology, Carlos Gianella; the Secretary of the Department of Scientific and Technological Articulation, Alejandro Ceccatto; the President of CIC, José María Rodríguez Silveira; and the Secretary of Institutional Assessment, Cristina Cambiaggio.
The Secretariat of Scientific and Technological Articulation of the Ministry of Science, Technology and Productive Innovation, Alejandro Ceccatto, signed this morning together with the head of the Commission for Scientific Research (CIC) of the province of Buenos Aires, Eng. José María Rodríguez Silveira, an deed of commitment to start the Institutional Assessment Programme of the agency. This programme, administered by the Under Secretariat for Institutional Assessment, aims to improve the quality of institutions adopting a holistic and contextualized vision of each of them, in relation to their specific fields of activity and impact and with the National System of Science, technology and Innovation (SNCTI).
During the event, the Secretary Ceccatto said: "The programme does not aim to look the institutions to assign a ranking or establish excellence standards but aims to make its assessment together with the full participation of all personnel of the institution, to let us know the strengths and weaknesses to be work on". Meanwhile, the Under Secretary of Institutional Coordination, Cristina Cambiaggio, who was also present at the meeting, expressed satisfaction with the incorporation of the agency to the Institutional Evaluation Programme stating that "the CIC is the most important institution of provincial general purpose in the country."
Finally, Rodriguez Silveira, head of the CIC, stressed the importance of entering the Programme as a historical fact "it is the first time that the CIC participates in a programme of this nature, which means a stimulus allowing us to grow at a different speed.  
This agreement commits the CIC to generate information on the assessment of institutional performance, achievements, challenges and the formulation of proposals for continuous improvement through active participation of all stakeholders. As usual, the process will be developed through three distinct activities: self-evaluation, external evaluation and formulation of improvement plans. The institution will be evaluated as to their management, the scientific and technological research activities, the training of human resources, counseling services and transfer to third parties and its ability to link with networks and integration to the SNCTI.
After completing the self-evaluation and external evaluation processes, the institution will consider the guidelines and recommendations for such instances for preparation of its plan for institutional improvement. It must express an operative design stating objectives, activities, steps, resources, actors and performance indicators, which should be framed in a strategic plan.
The Under Secretary of Science and Technology of the Ministry of Production, Science and Technology of the province of Buenos Aires, Carlos Gianella also attended the event.