18.10.2016
Technological marketing conferences
The conference addressed to research and development institutions finished. During this meeting, policies, tools and best practices for the marketing of goods and services with high added value. were analyzed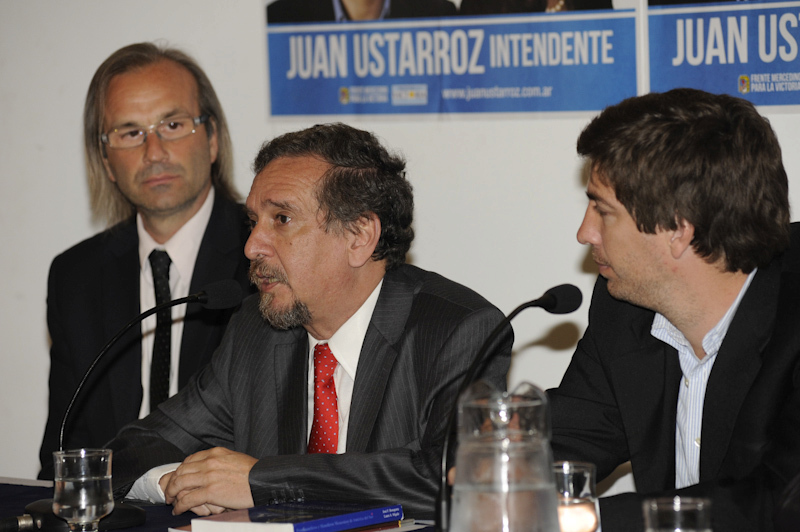 About 200 people attended the meeting held in the auditorium of the School of Economic Sciences (FCE) of Universidad Nacional del Litoral (UNL)
13 -14 October , the Primeras Jornadas Internacionales de Marketing Tecnológico en Instituciones de I+D (First International Conferences on Technological Marketing at R & D Institutions) took place at the auditorium of the School of Economic Sciences of Universidad Nacional del Litoral. In this context, through the Subsecretaría de Políticas del Ministerio de Ciencia, Tecnología e Innovación Productiva de la Nación (MINCyT) (Under Secretariat of Policies of the Ministry of Science, Technology and Productive Innovation of the Nation,) the approach and tools implemented by marketing in order to set the circuit between the product ideas and the unsatisfied needs in motion were explained.
The event's purpose included the validation of a best practices manual, for which development this portfolio participated. It was conceived from a regional perspective supported by the International Bank for Reconstruction and Development (IBRD.) It also included the contribution of international specialists, who helped identify the techniques used in the marketing world aimed at transforming the liaison and transfer actions of bodies into active policies of social intervention. 
The Conferences included exhibition boards with local and foreign referents, a study of comparative experiences, and forums and spaces for participation workshops. Moreover, experts with outstanding careers, such as Fernando Conesa (Deputy Director of the Transfer Technological Centre of the Polytechnic University of Valencia,) Elena Canetti (Vice-President of Technology Transfer at Marqera, Israel) and Enrique Medellín (Director of Relationships with the Productive Sectors of Universidad Autónoma Metropolitana -UAM- of Mexico) participated in the debate.
This activity was coordinated by Universidad Nacional del Litoral, the Ministry of Science and Technology of the Nation (MINCyT), and by the Ministry of Science of the Province of Santa Fe. The National Council of Scientific and Technical Research(CONICET) and the Secretariat of University Policies (SPU) of the Ministry of Education and Sports of the Nation collaborated on said activity.