22.10.2013
Stem cells: information for visitors in Tecnópolis and our new web site
A new web site, developed by the ministry of Science, compiles all available information on regenerative medicine and cellular therapies. Moreover, a stand in Tecnópolis offers information to visitors.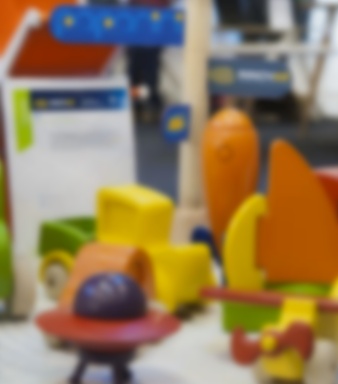 The public of Tecnópolis receives information and learns in the Stem Cells space.
The ministry of Science, Technology and Productive Innovation, through the Advising Committee on Cellular Therapies and Regenerative Medicine, presented a new web site on stem cells. Said site compiles all available information regarding approved treatments, research in Argentina, regulation in force, characterization of stem cells and storage of umbilical cord cells.
The development was made in face of the growing offer of treatments in the country and abroad, which bring almost miracle solutions to highly incapacitating diseases. These therapies often cause an economic strain to the affected families and there is no scientific evidence on the effectiveness and innocuousness of the procedures. Also, being experimental treatments, they should be free of charge, approved by a well known ethics committee and inserted within a medical protocol validated by the pertaining regulatory authorities.
The new site may be visited in www.celulasmadre.mincyt.gob.ar where, besides the abovementioned information, questions are received and then answered by specialists on the matter.
On its hand, with the motto "Do not let yourself be deceived", in Tecnópolis, the mega exhibition of art, science and technology, an informative stand was installed so that visitors may approach the issue of stem cells. At said stand they may access important information on the matter, ask questions and receive advice on the real state of research. Moreover, doctors and specialists periodically give lectures free of charge. The next ones shall be, always at 14 hours, on the following days:
- October 23: "How to make neurons with our skin." Juan Cruz Casabona, BSc. on Biotechnology, University of Quilmes, Dr. of the University of Buenos Aires. Post-doctorate scholarship holder of the CONICET.
- October 25: "What is tissue engineering?" Gustavo Villoldo, urologist. He acts as visiting researcher in the Institute of Basic Science and Experimental Medicine of the Hospital Italiano. He is a member of the International Society of Tissue Engineering and Regenerative Medicine.
- November 1: "Legal, technical and ethical aspects of: usual medical practice, the occasional experimental treatment and the controlled and authorized experimental clinical test." Martín Seoane, Doctor in Medicine (UBA). Sanitarist doctor, cardiologist, forensic and occupational physician. Consulting Professor of Public Health (UBA), Head Professor of Public Health in the Univ. J.F. Kennedy and the University of Commercial and Social Sciences (UCES).
Tecnópolis 2013 is organized by the Bicentennial Executive Branch of the General Secretariat of the Presidency of the Nation and may be enjoyed from Wednesday to Sunday from 12 to 20 hours, free and open to the public. The mega exhibition is located in Villa Martelli and has already received more than 2,000,000 visits from its opening to the present edition.