09.04.2014
Science Minister received the Ambassador of Cuba
The Minister of Science, Lino Barañao, met with the Ambassador of Cuba in Argentina, Jorge Néstor Lamadrid Mascaró, with the purpose of promoting joint actions in science, technology and productive innovation.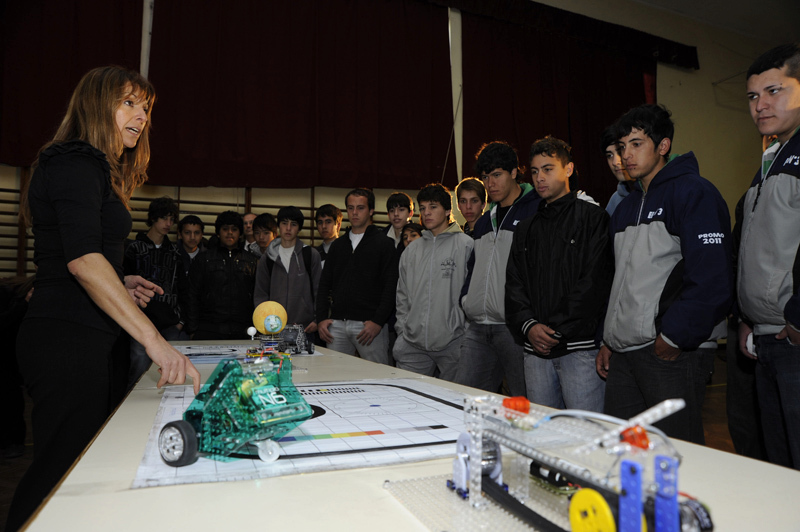 The Minister of Science, Technology and Productive Innovation, Lino Barañao, with the Cuban authorities.
The Minister of Science, Technology and Productive Innovation, Lino Barañao received today in his office the Ambassador of Cuba in Argentina, Jorge Nestor Lamadrid Mascaró, to discuss the importance of strengthening bilateral relations between Cuba and Argentina in science and technology. The National Director of International Relations of the Ministry of Science, Águeda Menvielle also attended the meeting.
Barañao stressed during the meeting the importance of "helping to produce added value chains, not only to generate production volume but also quality of life and jobs". Moreover, the Minister of Science stated that "Latin America should aim to achieve critical mass from integration to complement and even negotiate better conditions in the global market. This may open an important market for regions in the world, which is not limited to large companies. It is an association that may benefit both countries". In this regard, he emphasized the importance of giving economic dimension to the link and creating an agenda involving and boosting this issue.
Meanwhile, Cuba's ambassador expressed his admiration for the Scientific and Technology Cluster, and he added that "Argentina has made a tremendous progress". Moreover, Lamadrid Mascaró said that: "There are areas for complementary of Argentina and Cuba. We should aim to find angles to promote relations between the two countries and where both parties benefit economically and socially". The ambassador also highlighted the biotechnology as a priority work sector, in which both countries have progressed significantly.
The delegation that accompanied the ambassador was composed by the first vice minister of the Ministry of Foreign Trade and the Foreign Investment (MINCEX), Antonio Carricarte Corona and the Director of Medicines and Technology of the Ministry of Public Health, Jorge Angel Veliz Gutierrez, among other authorities.
It is noteworthy that Argentina and Cuba maintain cooperative activities in science and technology among which it should be mentioned: the initiative called " mobility of researchers", which has over 50 projects implemented; scholarships and the creation of the Argentine-Cuban Binational Center for Biotechnology Applied to Development of Vaccines and Drugs (CACBVaF).