10.06.2014
Research and technological development projects were presented at the International Design Center "Tomás Maldonado"
It was held during a meeting between the persons responsible for the projects resulting from the first activity of the Italian and Argentine center and authorities of the National Agency for Scientific and Technological Promotion. The meeting was attended by Águeda Menvielle.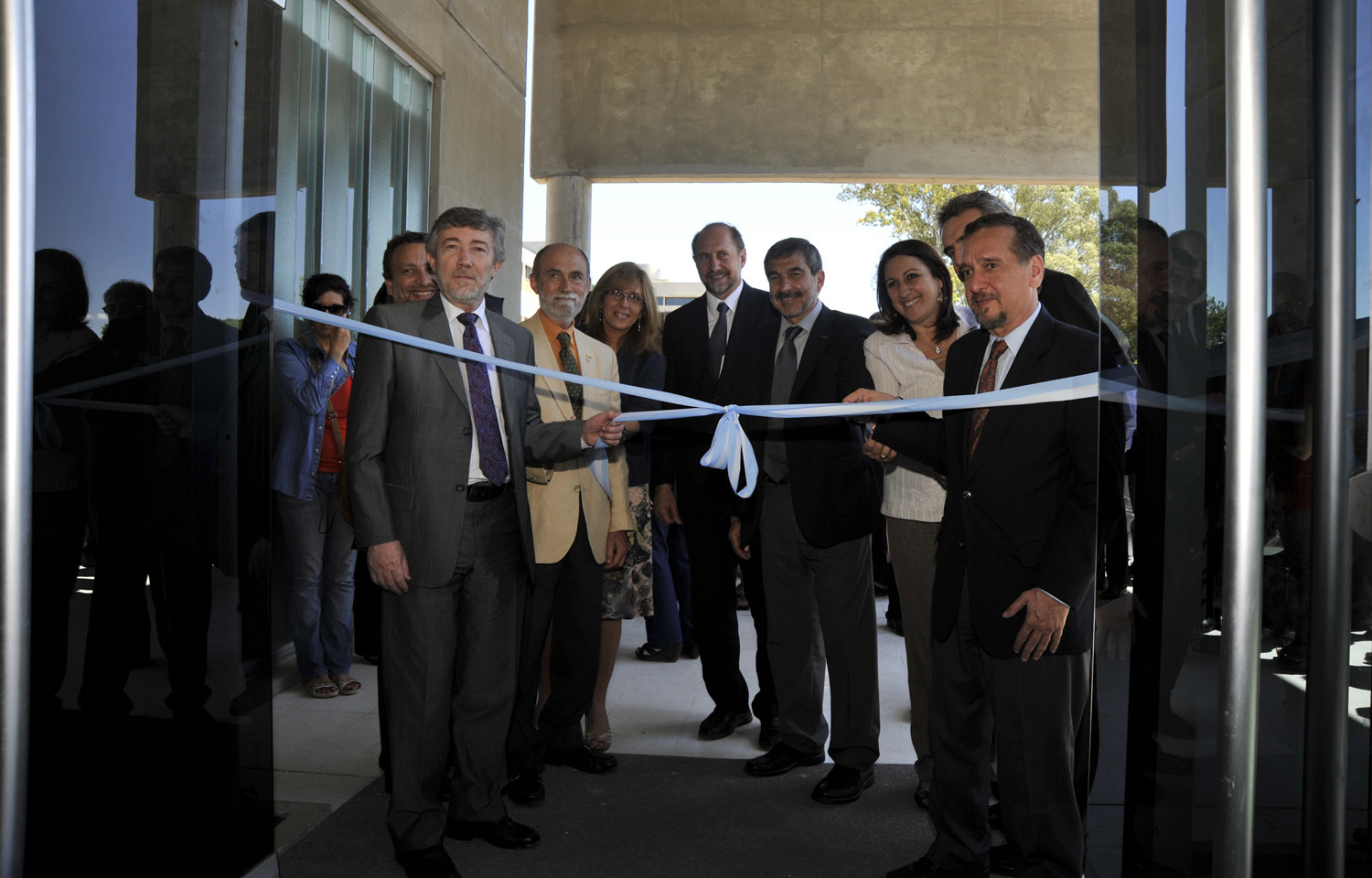 Águeda Menvielle and Fernando Goldbaum during the meeting.
The Ministry of Science, Technology and Productive Innovation, through the National Directorate of International Relations, held a meeting today at the Science and Technology Cluster with the persons responsible for the projects resulting from the first activity of the International Knowledge Design Center "Tomás Maldonado" developed in September last year. The purpose of the meeting was to analyze innovation projects which could receive funds in the future, through various instruments in the portfolio of Science such as the National Agency for Science and Technology Promotion (the Agency). Papers submitted focused on products and projects in biotechnology, nanotechnology, assistive technologies for recovery and robotics. The National Director of International Relations of the Ministry of Science, Águeda Menvielle and the President of the Agency, Fernando Goldbaum also attended the meeting.
At the opening of the meeting Menvielle highlighted the purpose of the International Centre "Tomás Maldonado" promoting the implementation of interdisciplinary projects in strategic areas where design means a tool of innovation and as a space for interaction with other institutes of the Science and Technology Cluster and its international partners. In this regard, she said that the Italian Argentine institute "is framed in these centers of research, innovation, interdisciplinary and international.The idea of the conference is to define the possible lines of funding for each project and that each project has an international partner".
The meeting was also attended by the directors of the Fund for Scientific and Technological Research (FONCyT), Carlos Cassanello and the Argentinean Technology Fund (FONTAR), Facundo Lagunas, both from the Agency, who presented the funding instruments.
The six projects were entitled: "Leather and Nanotechnology: Improving of environmental parameters in the tanning processes through nanotechnology"; "Electrical Support to mobile devices for patients in neuro-rehabilitation"; "New system for surgical implants to treat spine deformities characterized by specific devices for correcting deviation"; "Promoting the use of renewable energy at home. Sustainable design and technological innovation in solar powered devices"; "Design and development of devices for the industrialization of Biorefineries obtaining biodegradable plastic monomers (lactic acid)" and "Design and development of hydro-kinetic turbines generating electrical power, small-sized for ditches, streams with average/high speed water flows".
It is worth mentioning that these six projects were part of a selection made in the course "Innovation focused on product: approaching companies to design, approaching designers to companies" carried out during the previous year at the Italian-Argentinean centre. The course was targeted to young industrial designers from the entire country and had the purpose of incorporating innovative design to the business productive process.