28.02.2014
New president of the National Agency for Science and Technology Promotion
The new president is the renowned biochemist and immunologist Fernando Goldbaum. He will chair the board of the executive arm of policies of the Ministry of Science, Technology and Productive Innovation.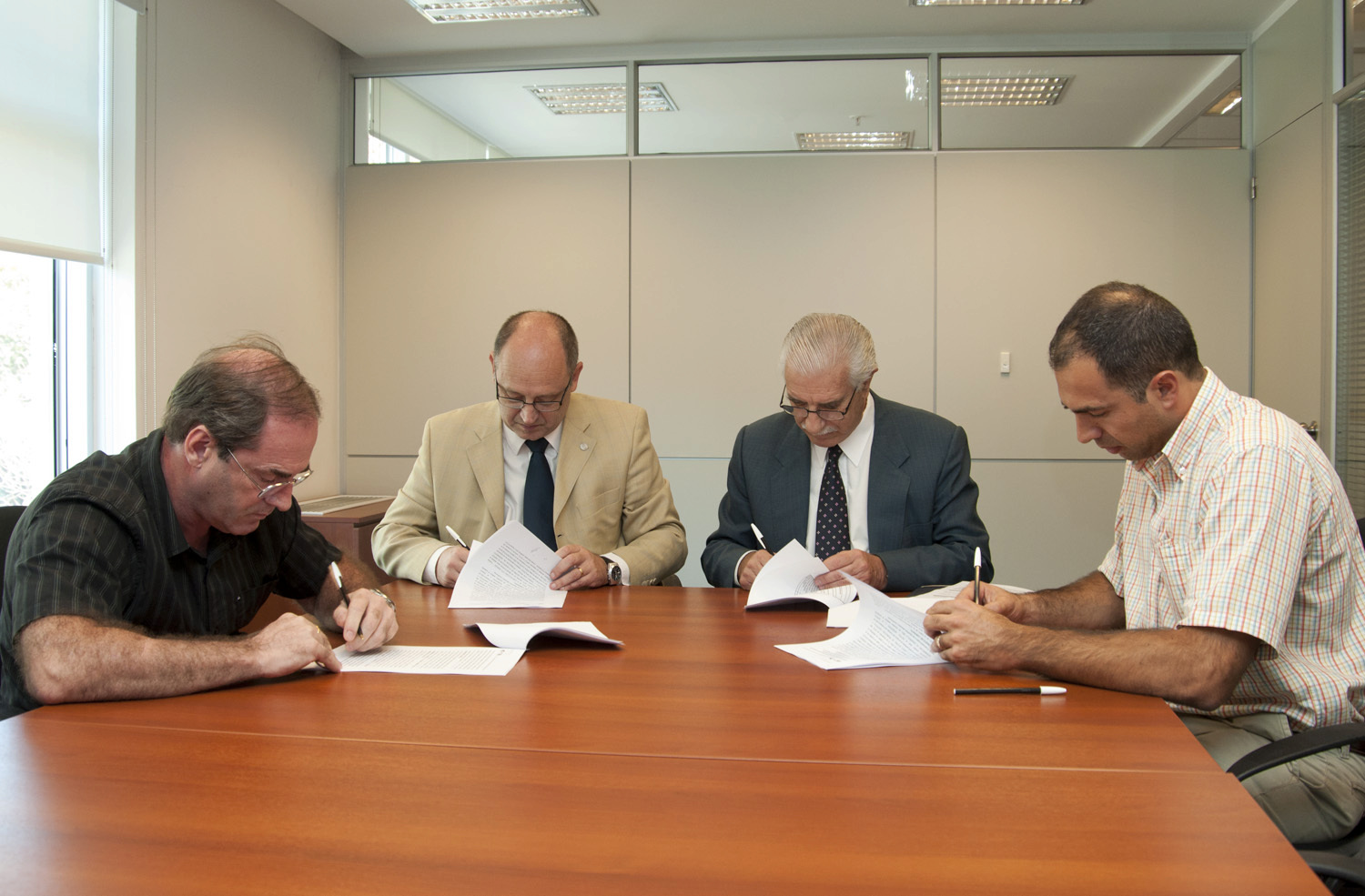 The President Cristina Fernandez de Kirchner appointed today the new chairman of the Agency for Scientific and Technological Promotion, Ministry of Science, Technology and Productive Innovation. The biochemist and immunologist Dr. Fernando Goldbaum, senior researcher of the National Council for Scientific and Technical Research (CONICET) and former director of the Institute of Biochemical Research in Buenos Aires (IIBBA - CONICET) in addition to the Leloir Institute Foundation. He is also specialized in biotechnology and last year he was distinguished as one of the most prominent scientists of the decade by the Konex Foundation .
Goldbaum said "it is a great honor and a major challenge to lead such a highly-regarded and efficient institution with such great human resources. I'll do whatever is possible to approach the agency to the needs of researchers, entrepreneurs and technologists and manage to meet goals of the Plan Argentina Innovadora 2020". The new president also thanked Minister Lino Barañao for his confidence: "I hope to contribute to the successful current management in a year when we have to do a more efficient allocation of resources to reach the community".
"I think I can bring my experience as a researcher and entrepreneur in technology-based companies. This type of companies is one of the most innovative policies of this Ministry and of greatest impact for the country's technological development as it creates qualified job positions for our scientific system and attracts private investment" Goldbaum concluded.
The new president completed postdoctoral training in the Department of Structural Immunology at the Center for Advanced Research in Biotechnology of the University of Maryland. In 2004 he received the AMSUD - Pasteur BIOTECH 2004 Award for the development of a new technology for vaccine design and in 2008 he received the 2008 John Simon Guggenheim Memorial Foundation fellowship. He has received the HHMI International Research Scholar award for the periods 2002-2006 and 2007-2011. Goldbaum has worked for over 20 years in the fields of immunology and molecular and structural microbiology. He has published over 90 papers in international refereed journals in the areas of Structural Molecular Biology, Immunology, Microbiology and Biochemistry