24.04.2014
Barañao signed strategic agreements with value chains
The Ministry of Science together with the Chief of Cabinet and the Ministers of Labor, Tourism, Industry and Economics, signed agreements with twelve strategic value chains for the Economy development.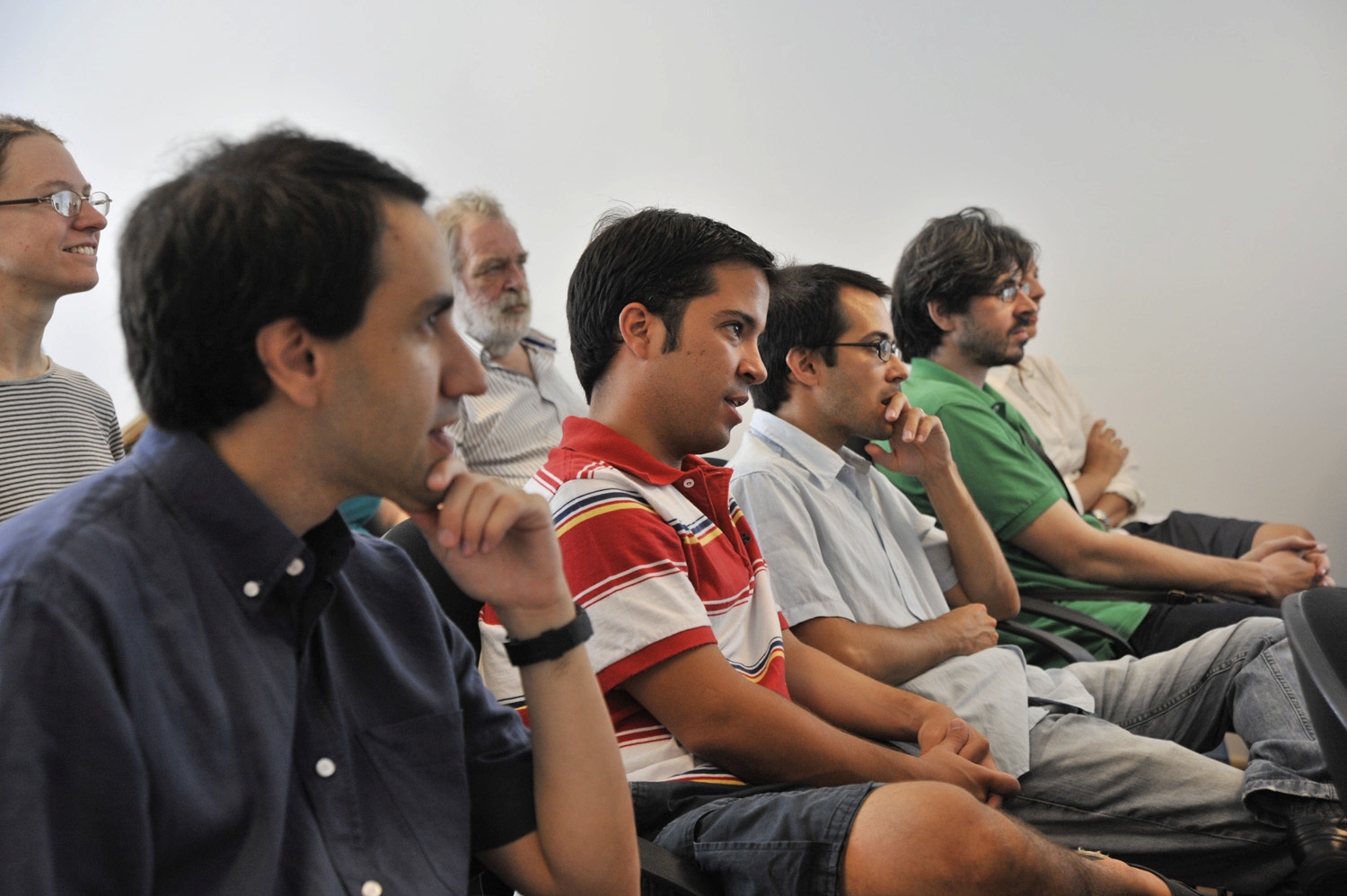 The President led the signing of strategic agreements with value chains. [Photo: Presidency]
The Minister of Science, Technology and Productive Innovation, Lino Barañao participated together with the Argentine President, Cristina Fernandez de Kirchner, in the signing of various agreements under the framework called "2014-2015 Biennium" with strategic value chains for the country. The event was held in the Hall of Argentine Bicentennial Women at the Pink House and was also attended by the Chief of Cabinet, Jorge Capitanich and the Ministers of Labor, Carlos Tomada; the Minister of Tourism, Enrique Meyer; the Minister of Industry, Débora Giorgi; and the Minister of Economy, Axel Kicillof, who also signed the documents.
The President said that the agreements signed with the various value chains are "instruments defining a policy" and said that "it is very important that these goals of job, of growth and export be met.
She also stressed the "need to sit down with these value chain and analyze costs, not to know how much each company earn, but simply to see that profit margins be logical and with a reasonableness allowing the Argentina to continue with a strong domestic market protecting us from the volatility of foreign markets". In this regard, she said that "this is the definitive way of Argentina" and she added that "adding country value is not only adding value to the products, but adding value to the quality of life of the Argentine people".
Agreements were signed with 12 productive value chains in goods and services productive complex that are essential for economic development. They are: capital goods (represented by Gerardo Benutolo), poultry (Javier Cesar Prida), consumer chemicals (Guillermo Saraceno), wood and furniture (Pedro Reina), appliances (Hugo Ganim), aluminum and articles thereof (Jorge Fernández) , software and IT services (José María Louseau), textiles and clothing (Marcos Meloni), beekeeping (Gaston Mostachio), horticultural (Guillermo Beckman), rice (Jorge Paoloni), and tourism (Oscar Ghezzi). In this regard, the objectives of these agreements are related to employment, production and exports generating foreign exchange income.
Also participated in the meeting the Minister of Foreign Affairs and Worship, Héctor Timerman Chancellor; the Commerce Secretary, Augusto Costa; the Under Secretary of Foreign Trade, Paula Español; the General Secretary of the Presidency, Oscar Parrilli; the Public Communication Secretary, Alfredo Scoccimarro, among other officials.