06.02.2014
Barañao received the minister of Production, Science and Technology of the province of Buenos Aires
The head of the Ministry of Science and the Minister, Cristian Breitenstein, held a meeting aimed at promoting and articulating science and technology activities.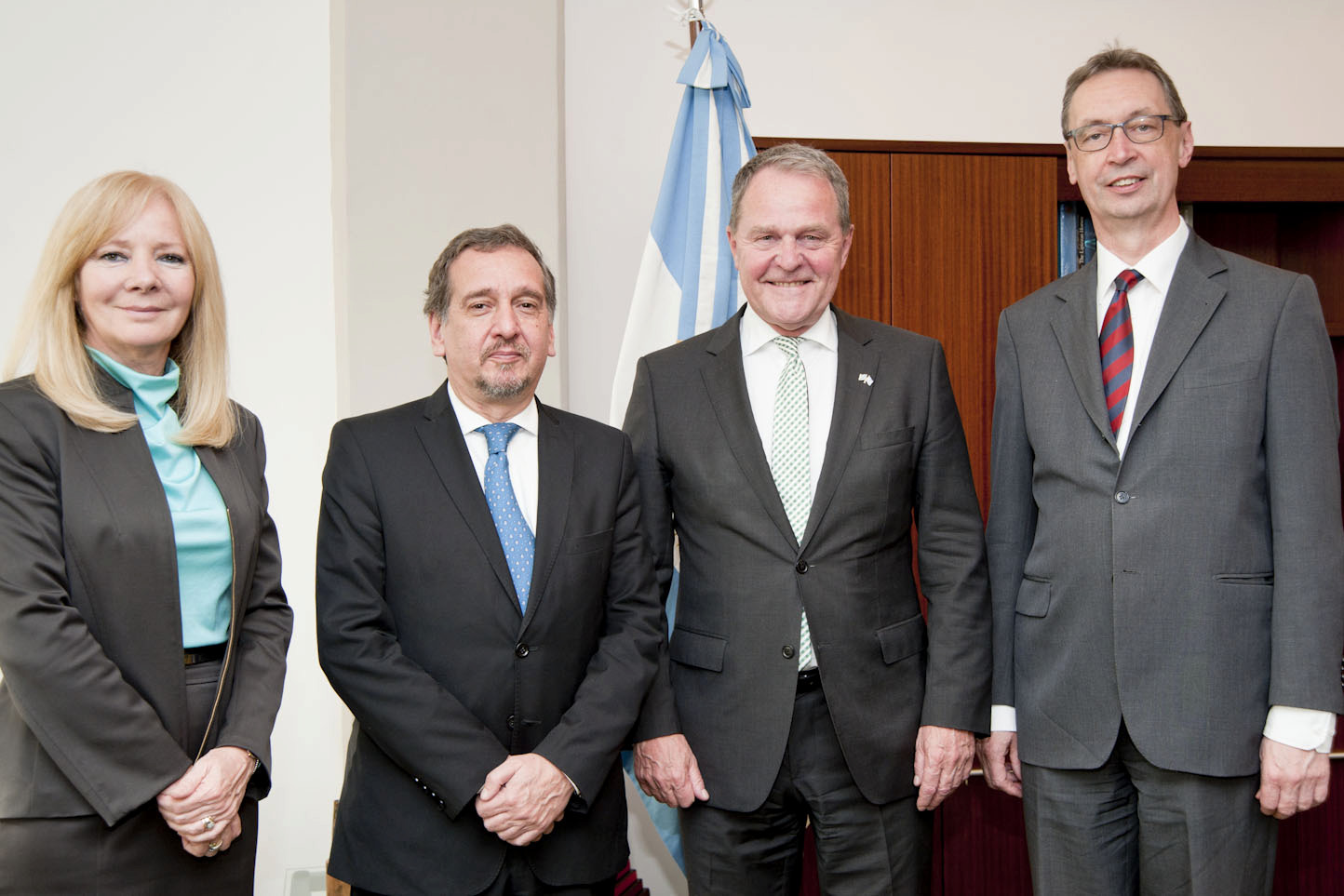 Barañao together with the Minister of Production, Science and Technology of the province of Buenos Aires.
The Minister of Science, Technology and Productive Innovation, Lino Barañao received today in his office his peer the Minister of Production, Science and Technology of the Province of Buenos Aires, Cristian Breitenstein. The purpose of the meeting was to review the agenda and promote coordination between the two ministries.
During the meeting the Ministers exchanged ideas to improve the interaction of joint projects and the need to link companies and universities in order to achieve greater competitiveness and work in Research and Development (R & D) activities.
Barañao highlighted the importance of provincial governments, not only to invest in productive projects, but also to act as liaisons to boost contribution from the private sector. "There exists a thriving industry in the province of Buenos Aires. The contribution ensures a commitment to production. When the company invests it implies that the company knows what to do with that information, and therefore gives greater certainty that the contribution made by the provincial government will reach a particular result. It confirms the commitment with the productive sector". In this sense, Barañao mentioned the work of the Ministry of Science in the insertion of technology managers acting as a link and identifying needs and opportunities for companies in terms of technology.
Meanwhile, Breitenstein highlighted the management of the Ministry of Science performed during last years and the exemplary role developed by the area among the state policies.
The meeting was also attended by the Secretary of Planning and Policy,  Ruth Ladenheim and the Under Secretary of Science and Technology,  Carlos Gerónimo Gianella.