13.03.2014
Barañao received the Minister of Communications and High Technologies of Azerbaijan
During the meeting, the ministers highlighted the importance of continuing with the actual collaboration in science and technology.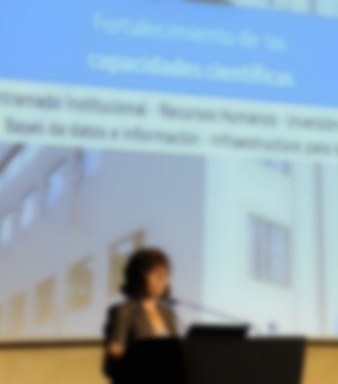 Ministers Barañao and Ali Abbasov.
The Minister of Science, Technology and Productive Innovation, Mr. Lino Barañao, received in his office the Minister of Communications and High Technology Azerbaijan Ali Abbasov . During the meeting, they discussed about the areas of cooperation between the countries: satellite communications, biotechnology and information technology and communication, and about the instruments and international cooperation funds available.
At the meeting, Barañao highlighted the work of cooperation in science and technology between our country and Azerbaijan. He also expressed the need to focus efforts to articulate public and private investment "Competing with private companies is very difficult because of the huge investments they make". But it is a sound alternative to think on public and private joint projects", said the Minister.
Ali Abbasov said that "there are several areas of cooperation, which I know are extremely important to my Ministry and to my country. Nowadays, satellite communications and information technology are two main contributing factors to development and cooperation". Then, the official highlighted the very positive results achieved by Argentine science in these areas.
Finally, Barañao said that "we want to build partnerships with companies of the two countries, generating synergy and enhancing the probabilities of access to the global market", and he highlighted the strategic position of Azerbaijan on the world stage.
It is noteworthy that in recent years the Ministry of Science has made official visits to the Republic of Azerbaijan, holding meetings with both the President and other officials, for the development of joint efforts and technological complementarities between the two countries. In addition, two Memoranda of Understanding on International Cooperation have been signed with the Ministry of Economic Development and the National Academy of Sciences of Azerbaijan, addressing the areas of oil and gas research, precision agricultural technology, renewable energy and information and communication technology in the Small and Medium Enterprises (SMEs) sector.
The secretary of Scientific and Technological Articulation from the Ministry, Alejandro Ceccatto, the national director of International Relations, Águeda Menvielle; the Ambassador of Azerbaiyán, Mammad Ahmadzada, among other officials, also attended the meeting.