29.04.2014
Barañao received the first director of the ATLAS project
During the visit, the minister of science and the scientist Peter Jenni talked about the importance of the Large Hadron Collider project.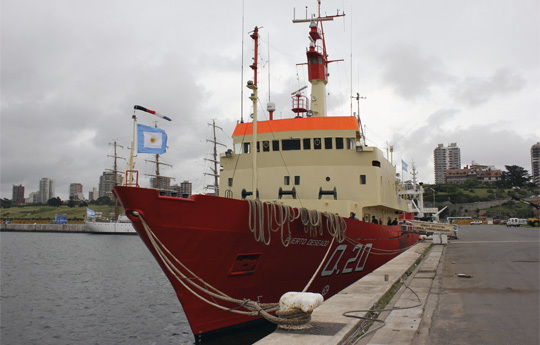 Minister Lino Barañao by the researcher Peter Jenni.
The Minister of Science, Technology and Productive Innovation, Lino Barañao, received today the prestigious Swiss scientist Peter Jenni, founder and first director of the ATLAS Project of the Large Hadron Collider (LHC), who was accompanied by the principal researcher of the National Council for Scientific and Technical Research (CONICET), María Teresa Dova. During the meeting they discussed the significance of this experiment, future challenges and significance of results so far.
During the meeting, where the National Director of International Relations of the Ministry of Science, Agueda Menvielle also participated, the Minister Barañao signed a memorandum of understanding for cooperation in the construction of the ATLAS detector, which provides an update to the Data Acquisition System (TDAQ). The purpose of the memorandum is to establish the terms of the participation of institutes and agencies funding the TDAQ system construction, installation and implementation.
It is noteworthy that the Ministry of Science, Technology and Productive Innovation provides funds to research groups participating in the scientific project using the Large Hadron Collider from the European Council for Nuclear Research (CERN) in Geneva, Switzerland. Mrs. Maria Teresa Dova heads one of the research groups of La Plata University involved in the ATLAS project.