17.06.2014
Barañao received members of the National Academy of Folklore
The Science Minister held a meeting with authorities of the institution that received the National Academy category in June.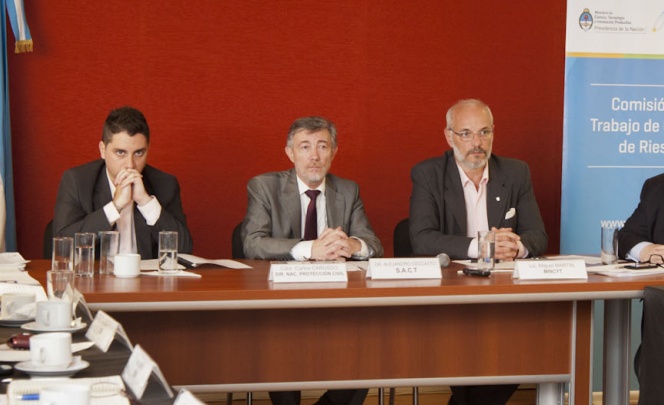 Rodríguez Villar, Goldman, Barañao and Ceccatto during the meeting.
The Minister of Science, Technology and Productive Innovation, Lino Barañao, received the President of the National Academy of Folklore, Antonio Rodríguez Villar, who presented the activities of the institution and future projects. The Academy was elevated to the National category through an Act of the National Congress during last June under, along with the other 21 Academies, the Science portfolio.
Rodríguez Villar was accompanied by the treasurer of the institution, Carlos Molinero and the recognized charango player Rolando Goldma. The Secretary of the Department of Scientific and Technological Articulation, Alejandro Ceccatto, also participated in the meeting, as responsible for the coordination of the National Academies.
During the meeting, Rodríguez Villar presented to Barañao the creation projects of the Research Institute of Folklore, the Folklore House (future headquarter of the Academy), as well as a physical museum and one virtual museum dedicated to the study of the national culture.