27.05.2014
Barañao received a Georgia delegation
The head of the Ministry of Science, Lino Barañao, met with officials from the State University of Tbilisi in order to build bridges in science, technology and productive innovation.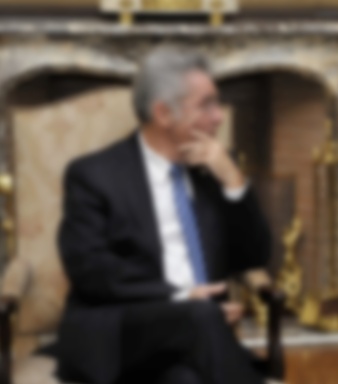 Barañao with the Georgia delegation in the Science and Technology Cluster.
The Minister of Science, Technology and Productive Innovation, Lino Barañao, received today a Georgia delegation at the Science and Technology Cluster, the delegation was composed of the rector of the Tbilisi State University (TSU), Vladimer Papava; the dean of the TSU School of Medicine, Alexander Tsikaridze and the director of International Relations at the university, Tea Gergedava. The purpose of the meeting was to promote further bilateral cooperation actions in science and technology. The meeting was also attended by the National Director of International Relations of the ministry of Science, Águeda Menvielle.
Barañao expressed the interest of his portfolio to identify possible areas of common interest to start cooperation in science and technology. He also stressed that the mobility of researchers initiative is highly important to the Ministry, and in that sense, he proposed to assess the linkage possibilities and work priorities and needs supporting cooperation.
Meanwhile, the dean stressed the importance of encouraging new generations to study scientific and research careers. In this regard, he stressed the importance of promoting exchange programs for students and teachers.