23.06.2017
Argentina' Science and Technology, present at the BIO 2017
Science-related authorities participated in the most important international conference on biotechnology.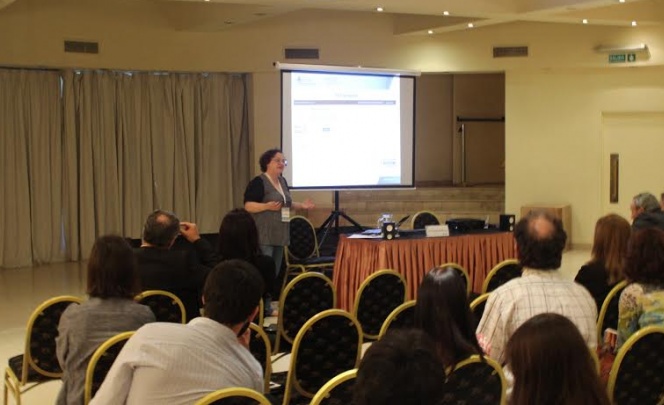 Argentina' Science and Technology, present at the BIO 2017
The head of the Ministry of Science, Technology and Productive Innovation (MINCYT), Lino Barañao, and the undersecretary of Science, Technology and Productive InnovationPolicies, Jorge Aguado, participated as lecturers and attended numerous business meetings at the BIO Convention. The argentine committee included members of the Foreign Affairs and Cult department, and those of the Argentine Investments and International Trade Agency.
BIO is a meeting spot where year after year biotechnology and pharmaceutical firms from all over the world gather for networking purposes to discover opportunities and also to enter into potential alliances. This edition took place in San Diego, California (United States of America), from June 19 to 22.
The trade show consisted of more than 1700 stands and 50 national exhibition centers, including that of Argentina: with a stand of its own, gathering 22 companies, the Argentine Biotechnology Chamber (CAB), universities, institutions related to the scientific-technological area, and the director of the Argentine Scientific and Technical Research Council (CONICET), Graciela Ciccia.
Within this framework, ministry Barañao led the opening of the panel "Improvements to the argentine pharmaceutical sector: a headlight for innovation in Latin America?", thus reviewing the challenges ahead, and how is it that science offers solutions to improve the quality of life of people, by way of new services and products that incorporate knowledge in an intensive manner. In his conference, Barañao made the most to highlight the Works of argentine researchers who have made significant contributions with regard to different fields, such as medicine, oncology, and agriculture.
Later on, Barañao pointed out that the country produces food for 400 million people, possesses eight universities specialized in biotechnology, proves a developed regulatory body and has extensive industrial experience. Likewise, he said that there are more than 200 firms linked to this topic, which offer employment to more than one thousand highly qualified professionals.
Additionally, the undersecretary Aguado joined the panel "Biotechnology Scenario in Latin America ". There, he analyzed the coordinated efforts of different governmental departments in order to make of Argentina the world's supermarket, since not only primary goods are produced, but also value-added products. Furthermore, he underlines the abilities of the argentine scientific system, and the incentives on which the Government is working at present in order to strengthen the transfer of knowledge within the productive sector, and for investments attraction purposes. He continued to talk about some measures aiming at invigorating the pharmaceutical area, and the signing of an inter-ministerial agreement on Bio-economics, a concept that Argentina will launch during its presidency at the G20 next year.
Along their stay, Barañao and Aguado met the chairman and CEO of BIO, James C. Greenwood. Additionally, they conducted interviews with first line international companies and governmental authorities, aiming at establishing the following firms in Argentina, as strategic partners in development and research projects (I+D): AMGEN, GlaxoSmithKline, Intrexon of Science, Technology and Productive Innovation (MINCYT) and Astellas Pharma. They also visited Johnson & Johnson Innovation labs and that of the Genomics Institute of the Novartis Research Foundation.
Finally, the Ministry and the Ministry of Health of Argentina announced that Sinergium Biotech and Mabxience will make over US$120 million investments for research, clinical studies and infrastructure purposes.
Argentina has joined the BIO Convention since 2005, as this is an event of international importance gathering hundreds of major firms covering several industry areas, from pharmaceuticals to petrochemicals. In the 2017 edition, organizers counted more than 40 thousand business meetings and about 16 thousand participants from 76 countries.