19.06.2014
Argentina participates for the ninth consecutive year at BIO 2014
The Ministry of Science, Technology and Innovation and Foreign Affairs organized the Argentine flag in the relevant convention on the subject to be held in United States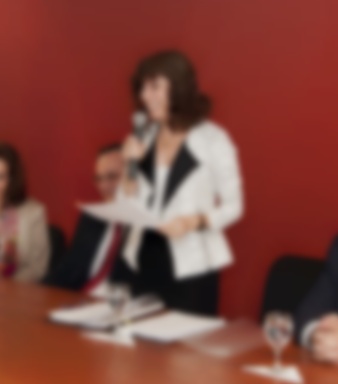 Argentina participates for the ninth year in BIO 2014.
The Ministry of Science, Technology and Productive Innovation and the Ministry of Foreign Affairs and Worship will participate with 22 Argentine companies and institutions in the 2014 BIO International Convention to be held in San Diego, United States of America, between June 23 and 26 It is the most important global meeting of this discipline, it is carried out by the Organization of the Biotechnology Industry Organization (BIO for its acronym in English), which represents more than 1,100 companies, academic institutions, state institutions and other organizations related to the subject-matter in 30 countries.
The BIO International Convention was founded in 1993 and offers strategic opportunities of meeting and marketing to that industry. Our country has participated since 2006, and this year will feature 24 companies and Argentine institutions: ExportAr Foundation; the National Council for Scientific and Technical Research (CONICET); the Argentina Chamber of Biotechnology (CAB); A8 BioclinicalServices; Amega Biotech; Berken Ip; Bioceres; Bioimanay; Bioprofarma; Biosidus; Center of Molecular Diagnostics; Chemo Argentina; Gador; Inmunova SA; Laboratorio Elea; Beta Labs; Lexel; Odontit Implant Systems; Research & Development RA SA; Argenomics; Inbio Highway; Terragene; and the Ministries of Science, Technology and Innovation and Foreign Affairs in their capacity as organizers.
It should be noted that the Ministry of Science promotes biotechnology as a strategic area, which is considered as one of its high-level platforms thanks to its economic potential and its social relevance to regional and global scales Its ability to bring knowledge to the generation of goods and services, and the ability to face innovatively new production challenges in a sustainable way, represent processes of structural change in science and novel factors in the production system of the country and the quality of life of its inhabitants.
According to the latest data generated from a survey conducted in 2012, about 1,400 people are engaged in R & D in biotechnology in Argentine scientific and technological institutions They work in 185 research groups, located mostly in public universities and research centers of the CONICET. With a high percentage of members with doctoral degree and training in disciplines such as biology and biotechnology, research groups are continually developing various projects with biotechnology techniques, among which are DNA / RNA techniques; culture and engineering of cells; and bioinformatics. Most applications are mainly aimed at the generation of developments applied to human health. 
In Argentina about 178 companies are engaged in the production of biotechnology and are mainly concentrated in the field of medicines and other supplies human health care, seed production and micropropagation, health and livestock management and human reproduction assisted. Investment in R & D in biotechnology companies that were surveyed represent 3.85% of the biotech product sales, and total personnel devoted to research in biotechnology is higher than 1,500 people.
About participants
The Ministry of Science, Technology and Productive Innovation was created in December 2007 and is one of the few in Latin America including productive innovation associated with science and technology. Its mission is to guide these three elements to a new production model generating greater social inclusion and a better quality of life for Argentine people.
The Ministry of Foreign Affairs is actively working through its consulates and centers on the world to promote exports and business opportunities with local companies, including biotechnology industry.
The ExportAr Foundation is the trade promotion agency under the Ministry of Foreign Affairs whose mission is to promote the development and diversification of Argentine exports. As a mixed institution composed of public and private sector, the foundation assists the business community in their efforts to conquer new markets.
The National Council for Scientific and Technical Research (CONICET) is 56 years old and works with the Ministry of Science, Technology and Productive Innovation of Argentina in the transfer of knowledge and technology to the different actors that making up society Its mission is to promote scientific and technical activities across the country in different areas of knowledge.
The Argentina Chamber of Biotechnology seeks to promote the country's development in biotechnology at regional level coordinating joint efforts from a wide range of sectors to strengthen Argentina as an international player.
A8 BioClinicalServices is a service company for contract research organization and consulting in the management and development of Clinical Trials in Latin America. The company was created with the purpose of meeting the need for managing clinical research of development of drugs, medical devices and diagnostic test studies.
AMEGA Biotech is dedicated to developing, producing and commercializing biopharmaceutical products for human health. With 20 years of experience, the company guarantees consistency and quality of all the processes involved in the production of biosimilars, from API to FDF.
Berken IP is an intellectual property law firm focused on patents, technology and business, with expertise in biotechnology, chemistry and pharmaceuticals. Our mission is to help you achieve your business goals with a wide range of intellectual property services in Argentina.
Bioceres manages investments in agricultural biotechnology and related sciences. It is owned by more than 260 shareholders, most of them are innovative farmers. It constituted from its origins as an articulator of productive demand before scientific-technological sectors, promoting the formation of public-private partnerships and networking organization.
Bioimanay is a biotechnology startup that develops and manufactures recombinant protein for animal health and food industry. The company is configured as a Contract Research Organization that has developed an expression system based on fermentation to produce recombinant proteins.
Bioprofarma is a laboratory that provides high quality pharmaceutical products for complex treatments for patients and the medical and scientific community. Our therapeutic areas are biotechnology, oncology, transplantation, hematology and dermatology.
Biosidus works on the development, manufacture and supply of high quality biosimilars on the market across four continents. We focus our R & D in accelerating market insertion of our strong portfolio of biosimilars and other innovative technologies.
The Center for Molecular Diagnostics has collaborated with Biosidus in clinical and immune assays as well as in the development of EPO, G-CSF, IFN-ß-HCG and recombinant proteins. The Center works in Euroflow methodology.
Chemo Argentina is an international group with expertise in R & D, manufacture and marketing of API, FDF and branded pharmaceuticals. Its biotechnology company, mAbxience, is dedicated to R & D and manufacturing of biosimilars for the treatment of various diseases.
Gador s a pharmaceutical company engaged in the research, development, manufacture and delivery of the best quality medicines for all patients at an affordable price. Currently, it focuses on biopharmaceutical products as a source of innovation and generation of new therapeutical resources for the Latin American market.
Inmunova S.A. is a biotechnology company, which emerged as a spin-off from the Leloir Institute Foundation, based on the knowledge of proteins and antibodies engineering. The company works on the development of new generation immunobiological and recombinant vaccines applicable to the prevention and treatment of diseases in human health and animal health.
Laboratorio Elea researches and develops reliable medicines for various medical specialties. It mainly covers the areas of women's health, cardiology, neurosciences, oncology and over-the-counter medicines. It has business units with leading brands, own R & D projects and licenses granted by international companies
Laboratorios Beta is a company with an R & D pharmaceutical and biotechnology project focused on technology transfer of the recombinant strains, fermentation and subsequent transformation methods for the production of human insulin, insulin analogues, growth factors and enzymes.
Lexel is a company devoted to the production and R & D products related to the area of health products. The company develops medical device technologies for specific markets such as oncology, obesity and in vitro
Odontit Implant Systems is a company with 25 years of experience in the field of oral implantology. Regional leaders in eight dental implant systems. The company develops biomaterials since 2011.
Research & Development RA S.A. is contract research organization which offers services that are easily adapted, including product registration from the I-IV phases in multiple therapeutic areas, focused on high quality performance and strict compliance with local and international regulations.
Argenomics is a company focused on the research and development of molecular biomarkers to predict response to diagnosis, prognosis and treatment. The company also develops novel drug delivery devices and non-invasive detection markers, all aimed at personalized medicine.
Inbio Highway provides high quality reagents for molecular biology applications. It develops recombinant Taq DNA polymerase to provide as a service to research laboratories linked to the Argentina Society for Biochemistry and Molecular Biology
Terragene is a biotechnology-based company devoted to manufacturing high complexity solutions for disinfection and sterilization. With exports to over 50 countries, the company offers a wide range of biological indicators, chemical indicators and environment friendly indicators inks.