National Council of Scientific and Technical Research (CONICET)
Dr. Alejandro Ceccatto
Chairman of the Board
Doctor in Physics at the National University of La Plata (UNLP), Council Lead Researcher and Head Professor at the Faculty of Exact Science, Engineering & Surveying of the University of Rosario (UNR).  He was General Secretary of Articulation for Scientific Technology at the Ministry of Science, Technology and Productive Innovation of the Nation during 2008-2015, Director of the French – Argentinian International Centre of Information Science & Systems  (CIFASIS), and Executive Director of the National Network for Research & Education of Argentina (INNOVA-RED).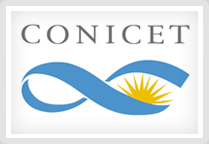 The National Council of Scientific and Technical Research is a self-governed agency under the control of the Ministry of Science, Technology and Productive Innovation, dedicated to the promotion of science and technology in Argentina.
It operates in four main areas:
Agricultural Sciences, Engineering and Materials
Life and Health Sciences
Exact and Natural Sciences
Social Sciences and Humanities
The main objectives are:
To encourage and finance scientific and technological research and support activities aimed at scientific and technological advancement in the country, the development of the national economy and improving the quality of life, considering the guidelines established by the National Government.
Promote exchange and scientific and technological cooperation within the country and abroad.
Grants to research projects.
Provide internships and scholarships for the training and development of college graduates or for the conduct of scientific research in the country and abroad .
Organize and finance institutes, laboratories and research centers work in universities and public or private institutions, or under the direct control of CONICET.
Manage Careers Research and Scientific Support Personnel Research and Development.
Instituting awards, credits and other actions to support scientific research.
Provide advice to public and private entities in the area of its competence.