Federal Programme for Digital Terrestrial Television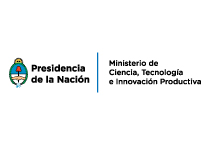 The Federal Digital Terrestrial Television ("PROFETED" for its acronym in Spanish) seeks to spread the activities of the Ministry of Science, Technology and Productive Innovation to enhance the impact such actions generate on social and productive realities throughout the country.
The Programme aims to design and implement a digital television signal of science, technology and productive innovation in Argentina. It aims to develop the image of the signal and its respective schedule, and promote the content designed for digital television signal, in its editorial plan and formats. In addition, it is proposed to enter into agreements with agencies in order to implement an open digital TV signal about science, technology and productive innovation, through a federal programme.
CONTACT US
Federal Programme for Digital Terrestrial Television
Phone: (54-11) 4891-8300
tecnopolistv@mincyt.gob.ar
Córdoba 831, 2nd floor (C1054AAH)
Autonomous City of Buenos Aires