Astronomy and Universe Sciences Advisory Council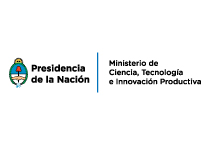 Its main purposes are:
Advise the Ministry on any matter related to Astronomy and Universe Sciences, allowing a correct evaluation of management strategies and negotiation for the Argentine participation in projects related to Astronomy and Universe Sciences.
Analyse the relevance of projects submitted to the Ministry on the issue in question and make recommendations about its relevance to guide the Ministry on possible decisions to be taken.
Establish criteria for evaluation of these facilities in order to consider the projects in which Argentina could get involved, then inviting those responsible for ongoing projects to make the relevant presentations. 
Members
Rubén Ángel Vázquez PhD in Sciences.
Institute of Astrophysics of La Plata (UNLP/CONICET)
Adrián Brunini, PhD in Sciences.
Institute of Astrophysics of La Plata (UNLP/CONICET)
Diego García Lambas, PhD in Sciences.
Institute of Theoretical and Experimental Astronomy -IATE- (UNC/CONICET)
Mercedes Gómez, PhD in Sciences.
Astronomic Observatory of Córdoba –OAC- (UNC)
Claudio Carlos Mallamaci, Bachelor of Science
UNSJ
Ricardo Morras, PhD in Sciences.
Argentine Institute of Radioastronomy -IAR- (CONICET)
Hugo Orlando Levato, PhD in Sciences.
CASLEO –CONICET (Institute for Earth and Space Astronomic Sciences –ICATE- (UNSJ/CONICET)

Patricia Tissera, PhD in Sciences.
Institute for Astronomy and Space Physics -IAFE –(UBA/CONICET)

Alberto Etchegoyen, PhD in Sciences.
Observatory Pierre Auger- CNEA

Rubén Darío Narciso Piacentini, PhD in Sciences.
Institute of Physics of Rosario -IFIR- (UNR/CONICET)
Roberto Oscar Aquilano, PhD in Sciences.
IFIR- CONICET
Marcos Machado, PhD in Sciences.
CONAE
Gloria Mabel Dubner, PhD in Sciences.
Institute for Astronomy and Space Physics – IAFE – (UBA/CONICET)
CONTACT US
Astronomy and Universe Sciences Advisory Council 
Phone: (54 -11) 4899-5000
Godoy Cruz 2320 – 2nd floor (C1425FQD)
Autonomous City of Buenos Aires