Advisory Commission on Biodiversity and Sustainability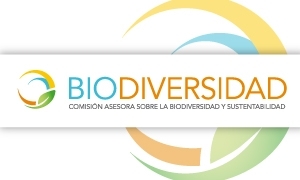 The Advisory Commission on Biodiversity and Sustainability assists the Ministry of Science, Technology and Productive Innovation in matters concerning the conservation and use of biological biodiversity components.
It particularly recognizes the intrinsic value of biodiversity, its importance as a basic element for the survival of humanity and its relevance as an object of scientific study, in addition to its social, economic, cultural and educational significance.
The main objectives are:
Generate basic knowledge and tools that help with the conservation of biodiversity.
Contribute to the formulation and evaluation of protocols to be followed for the development of management plans founded on scientific knowledge.
Establish and maintain a unified database of projects, researchers and institutions that enables tracking of the topics addressed by the Commission.
Propose activities to promote scientific and technological development related to biodiversity and its sustainable use.
CONTACT US
Advisory Commission on Biodiversity and Sustainability
Tel: (54 11) 4891-8300 int. 6212/8
cabys@mincyt.gob.ar
Córdoba Av. 831 - 2nd floor - Office 204/5 (C1054AAH)
Autonomous City of Buenos Aires.