The Ministry of Science in Tecnópolis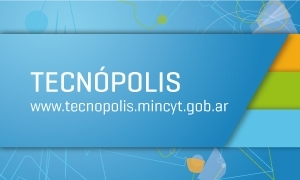 Tecnópolis is a science, art and technology mega exhibition, in which the Ministry of Science, Technology and Productive Innovation participates with exclusive spaces and activities.
Tecnópolis was created at the initiative of the General Secretariat of the Presidency of Argentina, to raise awareness of the science, art and technology legacy of the Bicentennial generation.
The exhibition aims to be an area where people come into contact with the innovations developed in the country in recent years. The Ministry each year has different spaces where lectures and activities are open to the public to see first-hand progress in different areas of science and technology.
Go to the blog: The Ministry of Science in Tecnópolis
CONTACT US
Ministry of Science, Technology and Productive Innovation
Phone/Fax.: (54-11) 4899-5000
Godoy Cruz 2320 (C1425FQD)
Autonomous City of Buenos Aires