TEC - Tecnópolis TV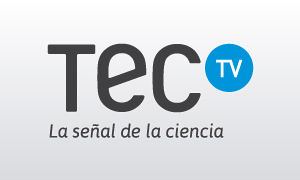 TEC Tecnópolis TV is the national signal of Open Digital Television of science and technology. The channel operates 24 hours daily, with national and international broadcasts.
TEC Tecnópolis TV is the channel of the Ministry of Science, Technology and Productive Innovation and was created within the framework of the Federal Program for Digital Terrestrial Television (PROFETED).
The signal is aimed to show the science as an activity that generates economic growth, capable of improving the life quality of all citizens.
The channel broadcasts drama series, documentaries, reports, biographies and microprogrammes. The purposes are: to promote science, technology, productive innovation, entrepreneurship and industry, awaken scientific and technical vocations, and encourage in young people interest to resolve issues of daily life through scientific knowledge.
Go to the website: TEC Tecnópolis TV
CONTACT US
TEC Tecnópolis TV
Phone: (54-11) 4891-8300
tecnopolistv@mincyt.gob.ar
Córdoba Av 831, 2nd floor (C1054AAH)
Autonomous City of Buenos Aires