Science Clubs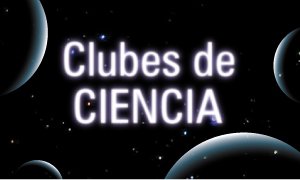 The science and technology clubs are associations of young people oriented by teachers in non-formal educational spaces, organized on workshops.
The project is part of the National Programme for the Popularization of Science and Innovation.
This action seeks to provide a more flexible learning environment, complementary to the formal education, narrowing the gap between the educational institution and environment, training children and adolescents, enabling them to decide the issues to address and deploy a problematising and dialogic education, which enables the reality objectification and appropriation, turning it historic and changeable.
CONTACT US
National Programme for the Popularization of Science and Innovation
Phone/Fax.: (54-11) 4891-8300 
popcien@mincyt.gob.ar
Córdoba Av. 831, 2nd floor (C1054AAH)
Autonomous City of Buenos Aires