National Short Essay Contest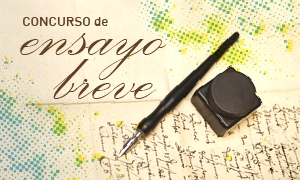 This is a contest to popularize critical thinking about science through a short essay.
The National Short Essay Contest is an initiative that is part of the National Programme for the Popularization of Science and Innovation.
The purpose of this contest is that high school students thorough the country recognize and popularize through the writing of a short essay, critical thinking about science, technology and contemporary world challenges and problems.
The contest is open to high school students throughout the country.
CONTACT US
National Programme for the Popularization of Science and Innovation
Phone/Fax.: (54-11) 4891-8300 
concursoensayo@mincyt.gob.ar
Córdoba Av. 831, 2nd floor (C1054AAH)
Autonomous City of Buenos Aires