Distinction Researcher of Argentina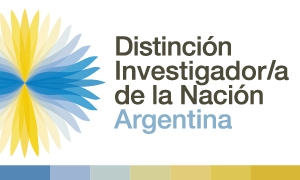 The Distinction Researcher of Argentina is a tribute to the Argentine science and technology sector work.
In the framework of the Department fo Planning and Policy on Science, Technology and Productive Innovation, the award highlights the contributions of researchers in the production of new knowledge, the productive and social impact of technology innovations and the formation of human resources.
Scientists and technologists, resident in the country or abroad and meeting the requirements set forth in the regulation of law No. 25,467, are eligible to obtain the Argentine Distinction in Research.
Go to the website: Distinction Researcher of Argentina
CONTACT US
Department of Planning and Policy on Science, Technoogy and Productive Innovation
Phone/Fax.: (54-11) 4891-8300 
investigadordelanacion@mincyt.gob.ar
Córdoba Av. 831, 2nd floor (C1054AAH)
Autonomous City of Buenos Aires