Dale Aceptar Challenge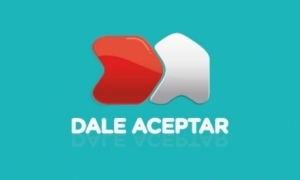 The "Dale Aceptar" challenge is a contest of 3D animation and video games designs aimed at high school students throughout the country. The contest is free and awards prizes to the best animations.
The initiative is organized by the Ministry of Science, Technology and Productive Innovation by Foundation "Dr. Manuel Sadosky", and is part of the "ICT Vocations", which aims to awaken interest in young people for careers related to information and communication technologies (ICT).
No previous programming experience is required to participate. Registrations are made through the "Dale Aceptar" Challenge website. The free Alice animation software developed by Carnegie Mellon University, one of the most advanced computer and robotics research centres in United States can also be downloaded from this website. You can also access forums and video lectures, updated periodically, explaining how the animation software works.
Go to the website: Dale Aceptar
CONTACT US
Foundation "Dr. Manuel Sadosky"
Phone: (54-11) 4328-5164
info@fundacionsadosky.org.ar
Córdoba Av. 744, 5th floor, Office I (C1054AAT)
Autonomous City of Buenos Aires