Argentine Bio-Economics Symposium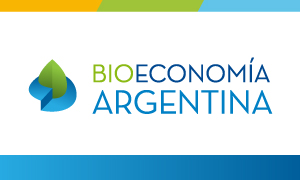 The Argentine bio-economics symposium is an annual meeting that brings together national and international entrepreneurs, scientists and officials specialized in production sources of traditional and alternative biomass, biofuel production, its use for crops and pastures and public policies for sustainable and inclusive production.
The meeting is organized by the Ministry of Science, Technology and Innovation.
This activity is aimed at elaborating an analysis on the development of the bio-economy in the most important markets of the world and our country, with lectures and panel discussions about the production sources of traditional and alternatives biomass, technologies involved in obtaining and processing and public policy in the area.
Participation is free and open, and is aimed at researchers, entrepreneurs, academics, technologists and officials related to the topic.
At the 2014 meeting to be held on 5 and 6 June in the City of Buenos Aires, the thematic will focus on the future of innovation in food, where we will deal with the technological advances in food production and processing, impact of new technologies in food production, the public and private investments in terms of production, processing, preservation and transportation of food, among the most important issues.
Go to the website: Argentine Bio-Economics Symposium