08.07.2013
Solar Cookers and Nourishing Flour in Jujuy
A group of people in Tilcara, province of Jujuy, developed a project to manufacture solar cookers as a sustainable alternative and recovered millennial crops to produce flour of recognized nourishing value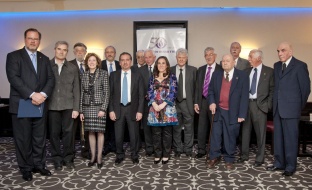 Solar cookers as a sustainable alternative.
A group of people from Tilcara sought a sustainable alternative to improve the life quality of their community. Solar energy is one of the resources offered by the Quebrada de Humahuaca to its people. In this context, ESKAL project has been designed to manufacture solar cookers to cook their traditional dishes.
This initiative was based on two specific actions. In the first place, manufacturing Scheffler solar cookers, which have got a parabolic screen that can follow the sun path during daylight, concentrating its rays on a fixed point that develops about 600°C. This is focused on the heat energy that is used to bake different types of food.
Scheffler solar cookers are easy to install and use. They are also inexpensive and easy to maintain. Their parabolic screen can also be used for other purposes, such as, to heat water or warm up homes.

Thus, solar energy means a sustainable alternative that would prevent deforestation of that region or the use of gas cylinders, which are expensive due to the long distances existing among the different locations in the province.
Secondly, the project proposes manufacturing flour that has an additional nourishing value, as it promotes the regional production of quasi-cereals, such as quinoa or kiwicha (known as amaranth). In order to produce such flour, a plant has been built in the town of Tilcara.

In this manner, the culture of the sun and soil cultivation of the Andean people were the underlying principles, which, together with recent historical needs of such people, made a group of entrepreneurs from the town of Tilcara to develop and disseminate projects with innovative technology.

To carry out this project, the National Agency for Science and technology Promotion, through its Argentinean Technology Fund (FONTAR) obtained a subsidy to implement the industrial production and a sustained growth as a regional endeavor.
Such activities boosted the creation of employment and the recovery of land that were unproductive before; therefore, the social and economic impact of this project was significant and of great value for this region.