Pampeana Region
A team of biologists from the University of Mar del Plata found out that sea lions remain at the seashore of such ports to mature and gain experience for the reproductive seasonreproductiva.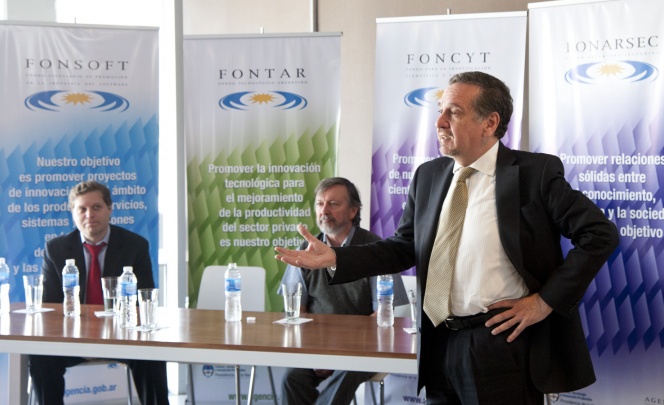 Pampeana Region
The project could transfer technology by including new equipment, facilitating tools to organize a cooperative of workers, provide training on recycling of urban solid wastes and to be able to sell it directly without any intermediaries.
Pampeana Region
The initiative promotes the building of houses of alamo wood to strengthen the productivity of the area. In Villa Paranacito, province of Entre Ríos, five houses were built which received the certificate of technical aptitude and were delivered to low income families of the area.
Pampeana Region
A research team in structural neurobiology succeeded in elucidating a key aspect related to the degenerative process of the neurons in Parkinson's disease. This finding sets the ground for scientists to work in the design of drugs which may be registered as patents in our country.
Pampeana Region
Scientists specialized in fresh water species discovered that the increase in temperature in the Chascomus Lagoon and certain sewer waste alter the silverside's reproduction.
Pampeana Region
A group of researchers and scholarship holders of the National University of Litoral in the province of Santa Fe, found the way to generate plants that can endure water and saline stress.