Metropolitan Region
The biotechnological company located in La Plata, Buenos Aires, developed a unique global process for the production of Artemia cysts in a controlled, sustainable and environmentally friendly manner. This system provides continuity of delivery and consistent quality.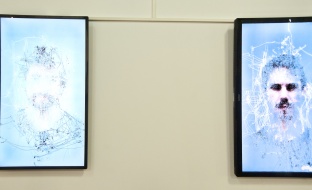 Argentinean Northwest region
In Santa Ana, 45 km away from the city of Posadas, Misiones, is located the first pyrolysis plant in Argentina, which turns sawdust into bio-coal, fertilizers and bio-oils, thus avoiding wastes to endanger the environment.
Metropolitan Region
A company dedicated to the recycling of post-consumer plastic containers, located in Sarandi, developed a processing plant that transforms labels, lids and safety rings of the containers into material for the production of polypropylene pipes and traps.
Pampeana Region
A team of biologists from the University of Mar del Plata found out that sea lions remain at the seashore of such ports to mature and gain experience for the reproductive seasonreproductiva.
Metropolitan Region
Guillermo Berra, a veterinarian from the National Institute of Agrarian Technology (INTA-Castelar) Cows are outfitted with an electronic system in a backpack at their backs Methane gas measurements are recorded in a web-based database. Its purpose is to develop plans to mitigate climate change
Pampeana Region
Scientists specialized in fresh water species discovered that the increase in temperature in the Chascomus Lagoon and certain sewer waste alter the silverside's reproduction.
Patagonia Region
The initiative controls fishing activity in the San Matías Gulf. One of the main achievements was the development of a trawl apparatus which makes it possible to reduce 56.7 % in the capture of young hake specimens. It also implemented an information and monitoring system unique un South America.
Metropolitan Region
Space observatory