Technology Transfer and Demands Platform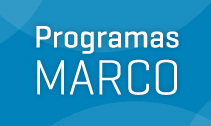 It is a portal designed to provide visibility to technological innovation demands from productive sectors, seated in a collaborative network of science and technology system institutions which are integrated in its survey and the generation of solutions.
This platform is an initiative of the Department of Planning and Policy in Science, Technology and Productive Innovation in collaboration with the Industrial Union of Argentina.
The objective of the portal is to promote the National System of Innovation development through the creation of an integrated network of institutions that complement each other in the identification and generation of specific responses to technological innovation demands in the domestic productive sector and generate a reliable link network to facilitate the institutional cooperation, promote and complement capacities in the search for solutions.
The platform is aimed at all institutions, corporations, government agencies, universities, research centres and other actors of the municipal, provincial or national scientific technological system.
Go to the website: Technology Transfer and Demands Platform
CONTACT US
National Directorate of Technological and Innovative Development
Phone: (54-11) 4899-5000
innovacionargentinat@mincyt.gob.ar
Godoy Cruz 2320 (C1425FQD)
Autonomous City of Buenos Aires