SNDB Website – National System of Biological Data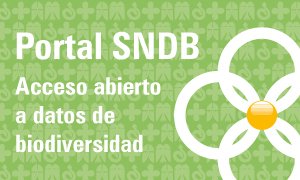 Es un portal que permite el acceso a la información de las colecciones biológicas, y otras fuentes de datos, a los organismos e instituciones que integran el Sistema Nacional de Ciencia, Tecnología e Innovación (SNCTI). De esta manera da respuesta a la necesidad de generar una red nacional de datos unificada de información biológica.
Through this site the organisms and institutions which form the National System of Science, Technology and Innovation (SNCTI) may access information on biological collections, and other sources of data. By doing so it answers the need to generate an unified national network of data on biological information.
The SNDB Website is an initiative of the Under Secretariat of Institutional Coordination within the scope of the Programme of Large Instruments and Databases.
Its goals are: to provide transparent access to biological data from different sources, to facilitate searches (taxonomical, geographical, by database or their combination) and to improve data processing. By doing so, improvement may be made in research possibilities in Argentina and in decision-making on the production of knowledge.
The Website is destined to those researchers who may want to consult the biological collections of the network, where they may find millions of data and perform searches by species, countries and sources. 
Go to the website: SNDB Website
CONTACT US
Under Secretariat of Institutional Coordination
Phone/Fax.: (54-11) 4899-5000
sndb@mincyt.gob.ar
Godoy Cruz 2320, 2nd floor (C1425FQD)
Autonomous City of Buenos Aires