PRONAPTEC - National Program for Prospective Technological Studies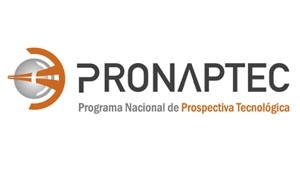 The programme promotes a network of groups and centres specializing in prospective, an area that aims to provide information on possible future scenarios and paths towards them so that the planner takes into account factors that can change the course of events and is better prepared to face them.
PRONAPTEC is an initiative of the National Directorate for the Under Secretariat of Studies and Prospective.
The goal of the programme is to offer advice for creating Prospective Units in government institutions, universities, research centres, chambers of commerce and small and medium-sized enterprises. It also provides prospective sectoral studies in productive and social areas relevant to regional and national development, and regional studies which enable the identification of strategies for domestic development.
PRONAPTEC is aimed at public and private research centres, government agencies and companies eligible to participate through open calls for proposals, workshops, seminars and trainings.
CONTACT US
PRONAPTEC - National Program for Prospective Technological Studies
Phone: (54-11) 4899-5000
pronaptec@mincyt.gob.ar
Godoy Cruz 2320 (C1425FQD)
Autonomous City of Buenos Aires.