National Systems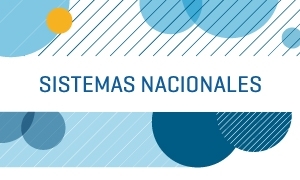 The programme of National Systems gathers large equipments and databases of diverse areas of interest for the science community and which are registered in a public body heritage. The programme operates in a network and in a coordinated fashion making this information available to researchers. It also provides funding support to ensure it is continually updated.
National Systems are part of the Large Equipments and Database Programme, a joint initiative of the Under Secretariat of Institutional Coordination of the Ministry of Science, Technology and Productive Innovation and the Interagency Council on Science and Technology (CICYT).
The purpose of the programme is to achieve an efficient use of large equipments and a better organization and access to scientific databases in the various science and technology institutions of the country. It also provide the adhered institutions with funding support to the improvement or purchase of equipment, formation of human resources and strength of databases in order to ensure the ongoing updating of both teams and scientific collections of our country.
Institutions within the National System of Science, Technology and Innovation (SNCTI) are eligible to apply for funding. Such institutions are required to be adhered to the National System for which funding support is required.
Go to the website: National Systems
CONTACT US
Under Secretariat of Institutional Coordination
ssci@mincyt.gob.ar
Phone/Fax.: (54-11) 4899-5000 int. 2182
Godoy Cruz 2320, 2nd floor (C1425FQD)
Autonomous City of Buenos Aires