BIOTECSUR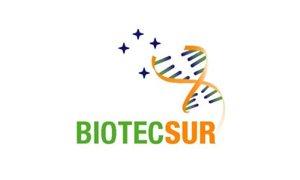 First MERCOSUR platform of biotechnologies, created to establish a long-term shared vision for the development and application of new technologies in the region.
This initiative was born from the cooperation between the EU and the Mercosur. The platform mobilizes and coordinates public and private characters for the sustainable solution of regional and global problems. It is internationally recognized for its effectiveness and efficiency in the generation of goods, services and highly competitive biotechnological processes.
BIOTECSUR directs its actions to the business and science and technology sectors, promoting innovation and its capabilities. It also aims to promote a regulatory environment favorable to the development of public policies, that are of social legitimacy too, which stimulate investment for the development and application of biotechnologies.
Go to the website: BIOTECSUR
CONTACT US
National Directorate of International Relations
Phone/Fax: 4899-5000 int 4130
mdominguez@mincyt.gob.ar
Godoy Cruz 2320, 4th floor (C1425FQD)
Autonomous City of Buenos Aires