Bilateral Cooperation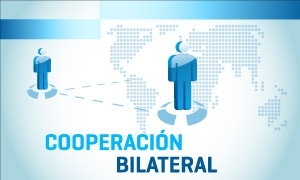 The Ministry of Science keeps activities of scientific and technological cooperation with over 40 countries worldwide.
The Ministry of Science, through the National Directorate of International Relations, encourages the linkage of the national scientific community with their peers abroad on the basis of mutual interest in developing research and exchanging knowledge. 
The collaboration is implemented through the development of joint research projects, the organization of different kinds of events, the creation of binational centers and the granting of scholarships for training.
CONTACT US
National Directorate of International Relations
Phone/Fax: (54-11) 4899-5000
dirinfo@mincyt.gob.ar
Godoy Cruz 2320, 4th floor (C1425FQD)
Autonomous City of Buenos Aires