ABEST III - Argentine Bureau for Enhancing Cooperation with the European Union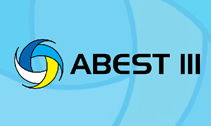 The Argentine Bureau for Enhancing Cooperation with the European Community in Science, Technology and Innovation is a platform to improve and expand science and technology cooperation activities between Argentina and the European Union.
ABEST III operates within the Ministry of Science, Technology and Productive Innovation, through its National Directorate of International Relations.
It was created in October 2005 with partial funding from the Sixth Framework Programme (FP6) of the European Union (ABEST/A -EU, project No. 518090). In October 2009, the second phase (ABEST II, project No. 244327) was approved with partial budget of the Seventh Framework Programme (FP7) and in October 1, 2012, began the third phase of the project for 36 months (ABEST III, Project No. 311952).
This office seeks to establish a platform in Argentina to improve and expand technical cooperation activities in science, technology and innovation with the EU and the countries that comprise it. One of the main funding instruments promoted from the Bureau for Enhancing Cooperation is the Framework Programme (FP) managed by the Research and Development Directorate of the European Commission, wherein Argentina has participated since 1986.
ABEST III has a national and international support structure:
Partners: CIRAD (France), APRE (Italy), DLR (Germany), y MADRI+D (Spain).
Advisory Board: UIA (Argentine), ANPCyT (Argentine), the European Union Delegation in Buenos Aires, CDTI (Spain), CNRS-IRD (France), IRELAC (Belgium).
Thematic National Contact Points (NCPs) to report on cooperation opportunities in priority areas for the country and provide advise in order to participate successfully in the FP7 proposals.
ABEST -NET, a network of Institutional Points that facilitates the flow and updating of the information at national level.
Go to the website: ABEST
CONTACT US
National Directorate of International Relations
Phone/Fax: (54-11) 4899-5000
Godoy Cruz 2320, 4th floor. (C1425FQD)
Autonomous City of Buenos Aires.